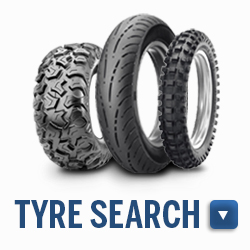 Spare Parts and Tyre Search
Purchase order and delivery terms
General terms and conditions
Duell Bike-Center Oy reserves the right to change these terms and conditions by unilateral decision without prior notice. Orders are subject to the terms and conditions in force at the time of ordering.  Actions under the law shall enter into force as soon as it becomes applicable, unless otherwise provided by law. We reserve the right to change prices without notice. We will not be liable for any damage caused by force majeure. Force majeure is considered to be an unforeseeable circumstance or change in circumstances beyond our control.
Prices
Prices include VAT, but not transportation. We reserve the right to change prices, for example, when prices or availability change. We update the recommended price lists on the first working day of each month.
Delivery of orders
Orders that arrive before us before 3pm will always ship from our warehouse on the same day. We recommend placing an order through the webshop, as orders received via the webshop are prioritized in our ordering system.
Payment
Payment terms are customer specific. Note! If payment is delayed, we will automatically apply for a card payment until payment is received. After the due date, the current default interest will be charged.
Product warranty and return policy
The product has a right of return if
a) the product is defective,
b) a product has been delivered which has not been ordered; or
c) a return has not been ordered for a listed error
Note! The product pack is always of origin and non-productive.
Refund of returned products: 1-14 days 100%; 2-4 weeks: 70%; more than 4 weeks: no refund.
The right of return does not apply
a) our storage program includes or the removal includes products
b) products ordered from the factory for customers by special order
c) defective or unpacked products
d) products unfit for sale in good condition or in packaging; or
e) products purchased for more than one month