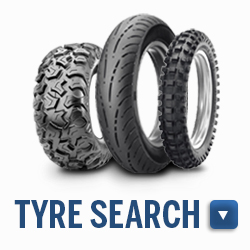 Spare Parts and Tyre Search

Viewed products
If you have never stopped to...
View larger
TOBE Gloves capto undercuff V2 Steel Gray
If you have never stopped to appreciate the complexity and importance of your hands and fingers, that's okay because we have. The Capto Undercuff is designed to maximize the utility of your hands, while keeping them warm, dry and safe. One continuous piece of high-quality leather is applied directly to the palm of the Capto Undercuff to provide a reactive fit and feel. The top of the hand is shielded by 40 grams of Thinsulate™ insulation and the same 45,000mm Sympatex® membrane found in all our 2.0 Series outerwear, making the Capto Undercuff completely waterproof and windproof. We know you will love the small but important details like the leather on the back of the thumb we turned inside-out to help you wipe the fog off the lens. Sealed at the wrist, they'll fit under the cuff of any jacket. The devil is in the details.
More info
Membrane: Sympatex® 45,000mm
Insulation: 40g Thinsulate™ (Top of hand)
Sizing: S - 2XL
Warranty: 1 Year
Performance
100% windproof
100% waterproof
Optimal breathability
For active riding

Construction
High quality leather
Optimized design with few seams
Perfect handlebar grip
Pre-curved shape
Velcro wrist closure
Embroidered logo
Data Sheet
Combinations
Compatible with
Dimensions
Brand
Tobe
Unisex
Unisex
Brand
Tobe
Unisex
Unisex
Brand
Tobe
Unisex
Unisex
Brand
Tobe
Unisex
Unisex
Brand
Tobe
Unisex
Unisex
Brand
Tobe
Unisex
Unisex
Brand
Tobe
| Name | Reference | Availability | Delivery date | Bar code | Price |
| --- | --- | --- | --- | --- | --- |
| TOBE Gloves capto undercuff V2 Steel Grey XS - 632-8319-006-0 | 632-8319-006-0 | In stock | | 800319006002 | 1 145,00 SEK |
| TOBE Gloves capto undercuff V2 Steel Grey S - 632-8319-006-1 | 632-8319-006-1 | In stock | | 800319006003 | 1 145,00 SEK |
| TOBE Gloves capto undercuff V2 Steel Grey M - 632-8319-006-2 | 632-8319-006-2 | In stock | | 800319006004 | 1 145,00 SEK |
| TOBE Gloves capto undercuff V2 Steel Grey L - 632-8319-006-3 | 632-8319-006-3 | In stock | | 800319006005 | 1 145,00 SEK |
| TOBE Gloves capto undercuff V2 Steel Grey XL - 632-8319-006-4 | 632-8319-006-4 | In stock | | 800319006006 | 1 145,00 SEK |
| TOBE Gloves capto undercuff V2 Steel Grey 2XL - 632-8319-006-5 | 632-8319-006-5 | In stock | | 800319006007 | 1 145,00 SEK |