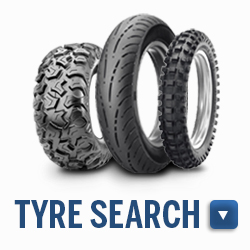 Spare Parts and Tyre Search
Viewed products
Lycra® Fleece construction, to block...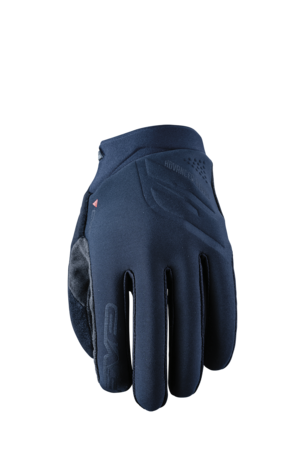 View larger
Five Glove Neo Black
Lycra® Fleece construction, to block out the cold and wind (topside).
AX Suede® Cinco synthetic leather that combines comfort and excellent grip (palm side).
Silicone prints on the index and middle fingers and on the palm, for grip on the controls.
Embossed neoprene wristband with integrated Velcro® adjustment tab.
Outer part of the thumb in Clear Vision Pad™ micro-terry foam, for cleaning off your face mask. Fourchettes (between the fingers) in water-repellent Lycra®.
Pull'N'Ride on-off tab integrated into the wristband.
Touch Screen™ system (on the index finger) for handling electronic devices.
FIVE embossed or retro-reflective logos.
Sorry the shipment is late
More info
The NEO gets its name not just from its newness, but also from the small glove known as a "neoprene" that you should always have in your bag for winter motocross training or cool morning/evening bike rides. It's not, strictly speaking, made of neoprene. Its Lycra® Fleece construction feels even more pleasant and comfortable than simple neoprene, because it's thinner and less constricting. It acts as a slim barrier against the wind and cold, while retaining a flexibility that leaves your movements, and your precision at the controls, unhindered. Beyond insulating and retaining your hand's ural warmth, the NEO proves its effectiveness with a number of elements, such as the silicone prints on the inside of the palm, index, and middle fingers, for optimal grip on the controls, and its Clear Vision Pad™, to wipe off your face mask, or Touch Screen™ systems, for handling electronic devices (smartphone or GPS). With the NEO, riding off-road in winter and braving the elements will swiftly become a real pleasure. Though it's designed for training, some riders will make it their secret weapon for competitions under extreme conditions.
Data Sheet
Combinations
Compatible with
Dimensions
Unisex
Unisex
Manufacturer
Five
Manufacturers product code
1221160108
OEM
661-8011-1
Unisex
Unisex
Manufacturer
Five
Manufacturers product code
1221160109
OEM
661-8011-2
Unisex
Unisex
Manufacturer
Five
Manufacturers product code
1221160110
OEM
661-8011-3
Unisex
Unisex
Manufacturer
Five
Manufacturers product code
1221160111
OEM
661-8011-4
Unisex
Unisex
Manufacturer
Five
Manufacturers product code
1221160112
OEM
661-8011-5
Unisex
Unisex
Manufacturer
Five
Manufacturers product code
1221160113
Unisex
Unisex
Manufacturer
Five
| Name | Reference | Availability | Delivery date | Bar code | Price |
| --- | --- | --- | --- | --- | --- |
| Five Glove Neo Black S - 661-21030-1 | 661-21030-1 | In stock | | 2064414250329 | 495,00 SEK |
| Five Glove Neo Black M - 661-21030-2 | 661-21030-2 | In stock | | 2064414250336 | 495,00 SEK |
| Five Glove Neo Black L - 661-21030-3 | 661-21030-3 | In stock | | 2064414250343 | 495,00 SEK |
| Five Glove Neo Black XL - 661-21030-4 | 661-21030-4 | In stock | | 2064414250350 | 495,00 SEK |
| Five Glove Neo Black XXL - 661-21030-5 | 661-21030-5 | In stock | | 2064414250367 | 495,00 SEK |
| Five Glove Neo Black 3XL - 661-21030-6 | 661-21030-6 | In stock | | 2064414250374 | 495,00 SEK |